Happy birthday, Marina! 😀
Lets celebrate. First comes decorations (I know first is usually cake, but I'm switching it up). XD
<<< Streamers
<<< Ballons. The teddy bear wants a hug. ❤
AND…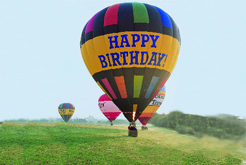 <<< A HAPPY BIRTHDAY HOT AIR BALLOON!
Okay, NOW its cake:
<<< (Psst, pretend it says your name)
<<< (Sorry about the Jesus thing. I couldn't find any other blue fancy nighttime sky cake) XD
Now for your present:
Its me.
<<< A funny GIF about eating a whole jar of Nutella.
Love ya ❤ 😉